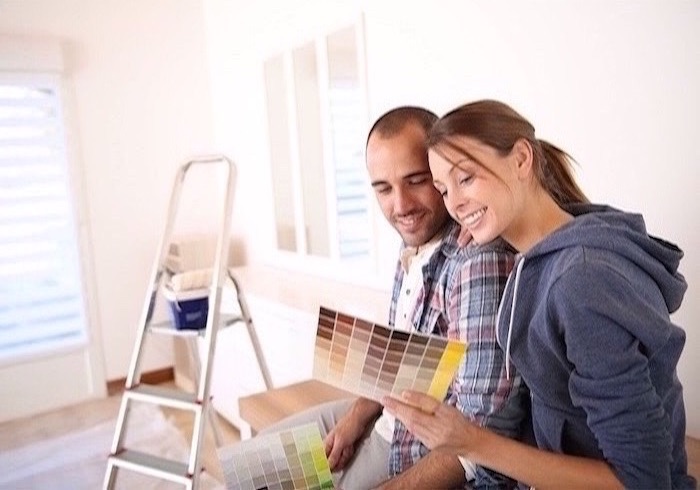 Prepare your home to make the best first impression.
There are a few steps when selling your home you should be aware of;
Does your home need updating?
Get your home prepared/staged.
Price your home right and begin to market.
Get your home listed and it's show time.
Negotiate your offer
Close escrow
Decluttering, depersonalizing and staging
A good staging company will tell you to remove anything that is larger than your head.  This can be tough to do for some but we promise it's for a good reason.  When staging your home the rule, less is more, couldn't be more accurate.  The fewer things you have in a room the larger it appears.  And that's a good thing when trying to sell your home. Remember most folks are viewing your home through their smart phone so photos are much smaller.  It is the space they are viewing that's important not the little things that are trying decorate it.  Buyers want to see themselves in your home and that can be hard to do if they see personal photos throughout the home.  One or two is fine because you are still living there.  Placency is really the name of the game.  Everything in your home should have its place.  Including behind cabinet and linen doors.  A buyer will open these doors.  Make sure those cubbies are neat and tidy.  If not, it is easy for a buyer to make the leap that if this is how your home shows maybe that's how the home was treated overall.  When in fact we know you took great care of it. We will provide you with the assistance needed to make sure your home shows like a model home.
A thorough cleaning is a must
There is no exception for making a great first impression.  This is a must.  Your home must show and smell clean.  When it comes to showing your home there really are no second chances. It is much easier to keep a home clean once it has been cleaned. If a buyer is turned off by how a home shows or smells chances are they won't be back.  However just the opposite effect is what we mostly find where the home is amazing inside and out and you find buyers returning for second and third showings.  This is the outcome we want.  You have the best chance of selling your home for your asking price in the first 30 days than at any other time your listed.  Keep that in mind.
Renovations and repairs
We understand that the chances of finding all areas that need attention is unrealistic however it is important to go out of your way to try and find them and make those repairs and or updates. It is most important that if updating needs to be completed to have that done prior to photos.  Some of the biggest updates to freshen up a home that will get you the biggest return on your money are; Paint, flooring, counter tops, kitchen, bathrooms and some landscaping.  The better your home shows from updates and repairs the more likely a buyer will feel the home is truly market value and make a good offer sooner than later.
Pre-listing inspection
We will be happy to advise if we feel this needs to be completed prior to listing your home. Pre listing inspections can be good to verify that nothing major is wrong with your home. It can also give you the benefit of having the little things corrected to help put the buyers at ease.
Pricing your home right
This is honestly one of if not the most important factor in getting your home sold in a timely manner for the most money.  Your home is only worth what someone is willing to pay for it. I will agree that it is always easier to go down in price than to go up in price. However overpricing your home will have very negative effects in the marketplace.  Buyers today have all the tools necessary to know what a homes value should be, within reason, and are very savvy at knowing what that is.  Having your home sit on the market does only one thing, makes a buyer feel it is worth less. Period.  My rule of thumb is if you are not seeing at least 2-4 new showings a week, not your neighbors, then something is wrong and it is most likely price. We request buyer feedback and will provide that information.  Of course, none of this should happen if your home is priced correctly out of the gate because by this point we already know it shows amazing.
Show time
Now that we have your home showing like a model home, it's priced right, we have been pre marketing the home, sign is in the yard and now listing on the MLS system, it is show time.  With all of this said, here is our best advice to get the most out of our showings;
Try to be as flexible as possible when it comes to showing requests. We have a system in place called ShowingTime that will notify you directly by email or text when a buyer wants to see the home.  You can accept, deny or provide an alternative time. Your home is one of many they will be seeing that day. We strongly suggest accepting the buyer's request, as we want them to feel important.
If at all possible, leave your home during each showing. Inconvenient we know but allowing the buyer to be in the space without judgment is big. It allows them to speak freely and feel more at home.
Placency! If you want top dollar for your home it always needs to show accordingly.  Before showing make sure that the home is picked up and put away. Behind cabinet and linen doors as well.  Turn all lights on, open blinds, make beds, pet items picked up, children's toys put away turn on some nice soft music and have a nice scent in the home.  Keep in mind not to much, we don't want a buyer to think we are hiding other smells because of it.
If we are holding your home open one weekend, plan to be away during that time and have the house ready for showings. We'll bring snacks and water and will be ready to greet our potential buyers with smiles!
We promise to try our hardest to get feedback from agents or buyers that go through your home. We use the same system, ShowingTime, for all buyer and agent feedback. If agents don't respond to that, we'll email, call or text them to try to find out what they thought.
Negotiate your offer and close escrow
You've been showing the house and now you have people interested. You have one or more offers! Congrats! Now what? We generally receive the offer via email and will forward it to you right away. We'll review the terms of the offer with you. If we receive multiple offers we may put together a spreadsheet for you highlighting the basic terms of each offer so you can objectively pick one. We'll help you figure out which terms are most important to you- price, close date, etc.
You can either accept the offer as it is with no changes, you can counter the offer changing some of the terms, or you can decline the offer and wait for others. We'll help guide you through this process because every situation is different. Our job is to help you get the most for your home. We are expert negotiators and know the contracts inside and out, so you can feel confident in our ability to navigate this process.
Most homes close in 30-45 days if there is a lender involved. We can request a later close date if both parties agree or an earlier close if it is a cash offer. Congratulations again, now start packing!