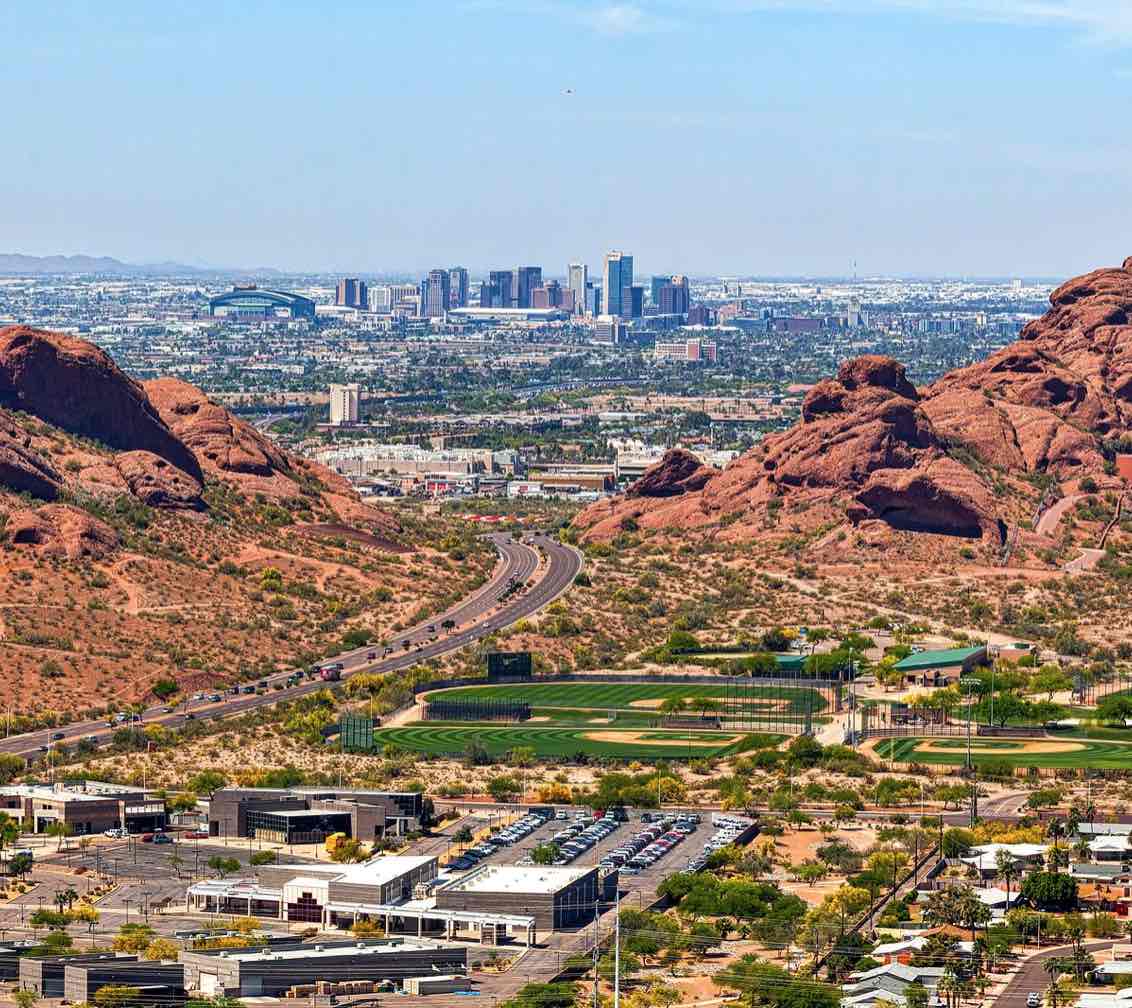 1 million more people in metro Phoenix in the next decade? Where will we put them?, from www.azcentral.com, reports that Metro Phoenix is expected to grow by 1 million people during the next decade. That will be like adding a city the size of San Jose, California, or Austin, Texas, to the Valley.
Mark Stapp, director of the Master of Real Estate Development program at Arizona State University, acknowledges the challenges. Top Arizona developers and planners attended the meeting, which focused on how to accommodate the Valley's next growth spurt. About 35% of the Valley's current population lives in Phoenix, 34% live in the East Valley, 22% in the West Valley and 10% in Pinal County, according to MAG.
In 25 years, metro Phoenix is expected to grow to 7 million people. The growth is expected to shift with the population spread out like this: 30% living in Phoenix, 27% in the East Valley, 28% in the West Valley and 15% in Pinal. Metro Phoenix's relatively affordable housing prices have long driven the region's growth.
But rapidly rising home prices and rents are outpacing income gains, making the Valley much less affordable. Homes priced at $300,000 or below — that Valley residents making the area's median income can typically afford — already are in short supply.
#phoenixhomes #realestate #realestateagent #phoenix #phoenixaz #phoenixarizona #homesforsale #realestateinvesting #az #aztagram #arizona #arizonalife #homes #homesweethome #homedecor #homeoffice #homebuyers #homesellers #azlife #azrealtor #azrealestate #relocation #phx #phxaz #azinstagram #realty #realtyexecutives #realestatenews #realestatesales #realestatelife