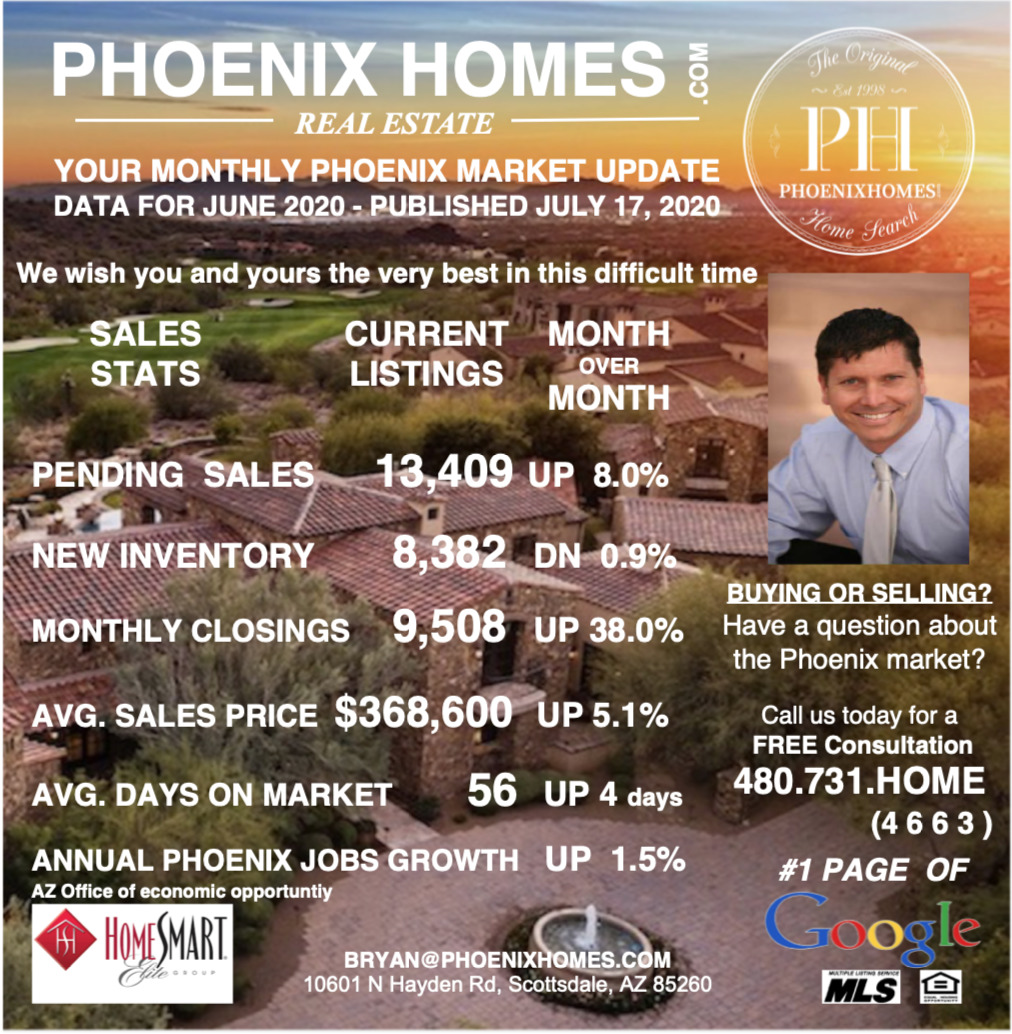 For years we've talked about the millennial home buyer and their expected impact on housing demand,
and we kept waiting and waiting and waiting. As the oldest millennials approach 40, the wait may finally be over. According to Frank Nothaft, chief economist at CoreLogic, "Pending sales and home-purchase loan applications are higher than in June of last year and reflect the buying activity of millennials." It's clear, record-low mortgage rates and millennials are driving home sales.
Sales volume, as reported by ARMLS and Tom Ruff, is off 7.57% year-over-year. What makes this number remarkable is how we got here. In January, February and March we saw nice gains. The April and May numbers were dismal, and then as projected, June closings came roaring back. We're only halfway through 2020 and if this year has taught us anything, it's that anything is possible. Looking ahead we already know the second half of 2020 is off to a good start. July 2020 sales volume will easily surpass the 2019 total.
We begin July with 7,819 pending contracts; 4,857 UCB listings and 733 CCBS giving us a total of 13,409 residential listings practically under contract. This compares to 10,972 of the same type of listings one year ago. At the beginning of July, the "pending" contracts are 22.2% higher than last year. There were 22 business days in July of 2019 and 22 this year. ARMLS reported 9,192 sales in July of 2019. My guess for this July is 10,325.
Thinking of buying or selling?  Give us a call and let us show you that now is truly the best time to list your home.  We look forward to providing you sound market information and showing you options that best fit what you and you're family are looking to do.  Give us a call or text us at 480-731-HOME (4663).